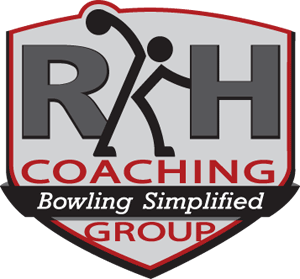 I have had the privilege to coach with a lot of coaches including the great Don Johnson, Jeri Edwards, Gordon Vadakin, Ken Yokobosky, Sam Baca, John Jowdy, and Mark Lewis to mention a few.
I can assure you Ron Hatfield belongs to this list of the best coaches I have had the opportunity to work with. Ron is not only one of the top level coaches but also one of the best people I know. He has the ability to design a plan for any player no matter what skill level, from a beginner to a touring professional.
Ron has the patience, the personality, and approach to coaching that is second to none.
Do yourself a favor and spend some time with Ron Hatfield, and I am positive it will be a great experience and you will definitely improve your bowling skills.

-Fred Borden
Hall of Fame Gold Coach
---
I have had the great pleasure to call Ron Hatfield my coach now for the last 13 years. Our journey began on my first year on Junior Team USA in 2001. Looking back I can honestly say I am not sure how he dealt with my adolescent behavior or fiery temper, but if there is one thing I have learned, he is a man of tremendous patience. What makes Ron the best coach in the world is he understands how to speak to each individual player and give criticism in a way that inspires and empowers his players.

Through my professional years, Ron has helped me accomplish everything I have achieved. Whether continuously helping my mental game get stronger, or working with me on my physical game, I know I would not be where I am without him. Between his knowledge of the game, and top level coaching abilities, I strongly recommend him to any player no matter what talent level.

-Rhino Page
PBA Champion
World Champion
---
Honesty and trust are the first two words that come to mind when I hear the name Ron Hatfield. Those are only two of his many exemplary qualities. I joined the PBA in 1972 and have seen several generations of changes in the sport of bowling. Old school theories and styles just canít keep up and be competitive anymore.
Over the years, Iíve been fortunate to have bowled with many of the all-time greats and work with some of the most knowledgeable instructors in the game. I believe itís important for serious bowlers of any age to have good quality instruction. Being self-taught and self-reliant limits a personís ability to attain their highest performance possible.
Ron has been instrumental in helping me to stay competitive in my 60ís as I compete on the Senior PBA tour. I always enjoy working with Ron on a regular basis whenever my game needs a tune-up. Ron has a keen eye and is an excellent communicator. We kid each other that I need 5 minutes of his time. Thatís about all it takes for him to analyze and correct any deficiencies in my game. Then itís up to me to practice and work hard on making the improvements.
I highly recommend Ron Hatfield for instruction on the lanes. Heíll be honest with you and you can trust Ron that he will help to take your bowling to the next level.
-Bill McCorkle
6 Time PBA Regional Champion
Member of Ohio Bowling Hall of Fame
Member of the Greater Columbus Bowling Hall of Fame

Email us for more information and to schedule your lesson today.
[Home] [Email Signup] [RKH Coaching Group] [Player Staff]
Web design © 2008-2015 DrumBoy Productions All rights reserved.
Last modified: 03/29/2015