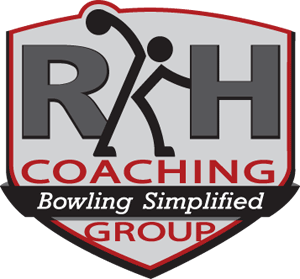 I would like to take the opportunity to recommend Jeff Robinson on his coaching ability. I was fortunate to meet Jeff about 3 Years ago at a Central Missouri coaching clinic that my daughter Rachel had signed up for in Columbus, Ohio. Jeff attended the 1 day event along with the Central Missouri coaching staff. Jeff took notice in Rachelís solid fundamentals and offered his coaching services to me, and his willingness to work with her to improve her skill level. Rachel was 14 and had been bowling since the age of 5, and had been taught by her father to date. The relationship between parent and child can be challenging when it comes to one on one coaching. After setting her up for individual lessons it was very evident of Jeffís passion and teaching techniques that he brought to every lesson. His ability to assess and break down her fundamentals to make immediate improvements in her swing and timing was quickly evident. He has videotaped and broken down her swing plane, ball speed, as well as her leg kick that made immediate improvements in her game. His patience and demeanor was extremely positive in Rachelís view and their on lane relationship grew with every practice. Whenever Rachel has struggled with her game she immediately asks to set up a lesson with Jeff to get her back on track. I have been around bowling and all types of coaches for 45 years and I must say Jeff Robinson is one of the finest I have encountered and truly recommend him as a coach and as a person.
-Jeff Strogin
---
Iíve been working with Jeff on and off for the last 4-5 years. When I first started lessons with Jeff I was not bowling all that well, but my bowling has improved by 20 pins.

Jeff is great in not trying to fix too many things at once. Each lesson is mainly focused on one thing, but with a little taste of a second. I like how Jeff records the lessons and so you can see the areas (he is explaining verbally) that we are focusing on improving. I also like that I can see where I was when we first started lessons to where I am now. Wow what a difference.

I love working with Jeff and look forward to our next lesson.

-Sherrie Stanley
---
I have worked with Jeff Robinson for many years. Heís a fantastic coach and I would recommend him to anyone that is wanting to learn more and improve their bowling game. He is very considerate and kind when he works with his players. He blends having a good time as well as being serious. He explains the concepts of the game very thoroughly and makes sure his players understand him. He is very understanding, and if I didnít understand something he would change the wording. He made me understand the game, lane play, and how to fix my mechanics. In my personal experience, going to him was a blessing. He made me become the bowler and the young woman I am today. He is a very genuine guy, and cares so much about his players. Coach Robinson taught me a lot, and learning from him has helped me succeed in high school. Most importantly, his knowledge has helped me transform into the college bowler I am today. He is very knowledgeable about the game of bowling, and how to have the coach-player communication. He is an all around fantastic guy and I would not trade having him as a coach. He is a great family friend to have and Iím thankful to have known him for so many years. Thank you coach Robinson for helping me becoming the young woman I am, and the collegiate bowler I am.
-Taylor Rickard
Davenport University
Email us for more information and to schedule your lesson today.

[Home] [Email Signup] [RKH Coaching Group] [Player Staff]
Web design © 2008-2015 DrumBoy Productions All rights reserved.
Last modified: 03/29/2015